Andronira Burda
---
Andronira Burda has a background in Architecture and Urban Planning with over 9 years of experience in the private, public and academic sector. She has obtained her Architectural License in 2014 and is part of the Albanian Architects' Association.
During her career she has actively worked with well-known international architectural design studios for residential buildings, hospitality and transportation facilities, which led her to co-found in 2015, Vitru+, an architectural design studio, conceived as an experimental unit of foreign-local collaborative design projects. Ms. Burda has gained expertise in urban policies and instruments related to urban planning and the construction field, while working in the local and national government, between 2013-2017. She has been an active representative of the Ministry of Urban Development while drafting the Project for Integrated Urban and Tourism Development, in Southern Albania, in cooperation with the World Bank, and also the National Project for Electronic Issuing of Building Permits in Albania, undertaken by GoA and supported by the Regional Cooperation Council. During her professional career she has been recipients of various scholarships for attending international study and training programs.
Since 2013, Ms. Burda has been an invited academic staff, at the Faculty of Architecture and Urbanism, of the Polytechnic University of Tirana, and in 2017 she was appointed to coordinate the Professional Master Program for Restoration of Cultural Monuments for 2 consecutive years, held in the city of Korça. Currently Ms. Burda is pursuing her PhD in Architecture, Industrial Design and Cultural Heritage at the Università degli Studi di Campania Luigi Vanvitelli (Seconda Università di Napoli), Italy. Her research interests are mainly focused in reading and understanding of built environment and historic sites through the means of digital technology and digital mapping tools. She strongly believes that we can build a better future, if we can understand our past.
Host institution: Princeton University, Princeton, New Jersey, Starting in: December 2019
---
Dhimiter Peci
---
Dhimiter is an experienced, highly analytical and detail-oriented data analyst with in-depth knowledge of database types, research methodologies, statistical software and data visualization tools.
With more than 4 years of professional experience on quantitative analysis with different private and nonprofit organizations, Dhimiter by taking complex and big datasets and transforming them into user-friendly visuals, meaningful results and insights contributed driving decision making in social economic policies and also identify business opportunities that lead to products and business growth.
His career started in a data visualization and consulting firm, then jumping at Gjirafa Inc., an Albanian language search engine, a content platform, and e-commerce company which literally is digitizing the country's information, from bus timetables to a database of local businesses and venues, and beyond.
After obtaining his Master degree in Economics at the Faculty of Economy, University of Tirana in 2017, he conducted a 6-month internship, part of Albanian Sur-Place Scholarship-Project funded by World University Service, Hessen, Germany. This opened his path to an experience of more than 2 years at IDRA Research and Consulting, a leading research and development consulting agency with operations in Balkan region and beyond. As part of IDRA's quantitative team, he worked on multiple projects founded by World Bank, UNDP, Friedrich-Ebert-Stiftung, USAID, European Union and market research for private companies like in banking and telecommunication sector.
Despite the excessive experience as a data analyst on big scale projects, enrolling in different data analytics courses keeps him up to date with the latest developments in the big data world, data manipulation tools and visualizations.
---
Elirë Mançaj
---
Elirë Mançaj is an architect focused on cultural heritage, adaptive reuse and tourism development. She holds a master's degree in architecture from the Polytechnic University of Tirana. Elirë has 4 years of professional experience as a project coordinator for large-scale restoration and revitalization projects of historical city centers with Atelier 4 Architecture Studio in Albania. Her professional career reflects her strong interest in the relationship between old and new that has resulted in working within UNESCO heritage districts and archaeological sites. She has worked on a wide variety of project types focusing on urban upgrading, building restoration and adaptive reuse. During her architectural studies, Elirë participated in two courses on urban upgrading and re-vitalization of Albanian historical sites organized by Faculty of Architecture and Urbanism in collaboration with ESTP in Paris, France and HEPIA University, Switzerland.
She believes that architecture can create environments that inspire and help to understand the metamorphosis of a place by uncovering and studying its historical layers. Her design philosophy follows from the idea that every element of design must serve a certain purpose. Through careful analysis and creative thinking, she aims to create high performance buildings and sustainable architecture through integrated design. Away from the office, Elirë enjoys running and mountaineering as a way to find inspiration and creative motivation in her every day work. She loves running through new challenges!
Host institution: MSR Design, Minneapolis, Minnesota
PLACE - Projects Linking Art, Community & Environment, Minneapolis, MN
Starting in November 2019.
---
Ines Poshnjari
---
Ines Poshnjari is a digital marketing and communications professional with 7 years of experience in the private and nonprofit sector. She discovered her passion for the field in her school years, during her first collaborations as content creator and editor. Immediately after completing her master's degree, she landed her first job as a marketing manager at Mon Cheri Coffee Company.
Her dedication to continuous learning and improving has helped her obtain and develop a diverse skill set and build a professional image among peers. During her experience at PIK Creative advertising agency, she has contributed to the development and implementation of successful 3600 marketing campaigns for several well-known international and national brands as well as managed the Digital Projects Department. This experience helped her further specialize in digital marketing and online advertising.
Her latest experience was at Swisscontact, a swiss non-for-profit organization, where she worked as Communications and Digital Marketing Expert and took care of implementing and communicating innovative initiatives aimed at improving the Vocational Education and Training sector in Albania. Her main achievements include lifting the communication efforts of the organization to a professional level by applying a communication for development approach and maintaining key stakeholders informed and engaged.
Ines holds a postgraduate degree in Marketing Management and a Bachelor of Business Administration degree from the Faculty of Economics, University of Tirana. She enjoys traveling and exploring new cultures. Out of office, when the laptop is closed, Ines likes to travel, organize unique get-togethers and explore new cultures. If anyone is in need, she is always ready to help.
Host institution: Elegran, New York. Starting in December 2019
---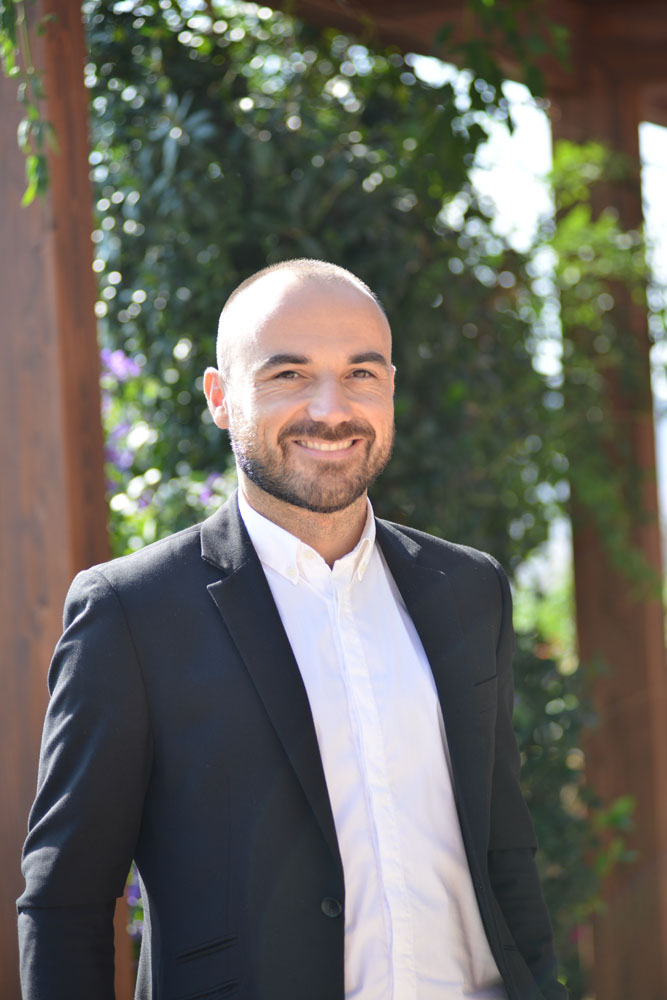 Jetlir Gjergji
---
Jetlir Gjergji is a professional architect with 10 years of experience. He is graduated at the Polytechnic University of Tirana, Faculty of Architecture and Urban Planning and holds a Master's Degree in Spatial Planning at Polis University. His focus is in the field of sustainable urban development and he remains fascinated by the new trends of sustainable design in architecture. He has diverse work experience, starting with his career at Knauf in 2009 as a technical consultant when he expanded his knowledge in sustainable building design and innovative techniques in construction. Also Jetlir has been part of public sector where he has raised his sensitivity for the need of sustainable urban development, and among them we can point out being head of urban planning office at Shengjin Municipality, director of Aluizni Lezhe, adviser to the minister at the Ministry of Education Sport and Youth and lately as director for drafting and feasibility of projects. During all these years he hasn't stopped working as an architect in civil projects and he has a rich portfolio of works and designs when beside his aesthetic performance, you can easily notice his accuracy and care for nature and environment.
Host Institution: Why Architecture Workshop, Inc, New York, NY. Starting in November 2019
---
Lavderim Hoxha
---
Lavderim Hoxha has finished his Bachelor and Master of Science studies for Finance and Accounting at the University of Tirana, Faculty of Economics.  He has a 5 years' experience in Travel and Tourism industry working at Landways International a leading tour operator in the region and beyond for Asian Market. 
He has managed a portfolio of Asian clients coming from the biggest travel companies in Japan and South Korea. Mr. Hoxha has conducted successful B2B meetings in Asia, negotiations with the most prestigious hotel brands all over Europe and marketing campaigns that consistently delivered positive outcome. In addition to expand the destination for Asian clients in Europe, Mr. Hoxha was part of the project of Korean Air to start first Charter flights from Seoul to Caucasus region. He is an enthusiastic mountaineer, marathon runner and chess player. 
Host Institution: TravelEdge, New York. Starting in November 2019.
---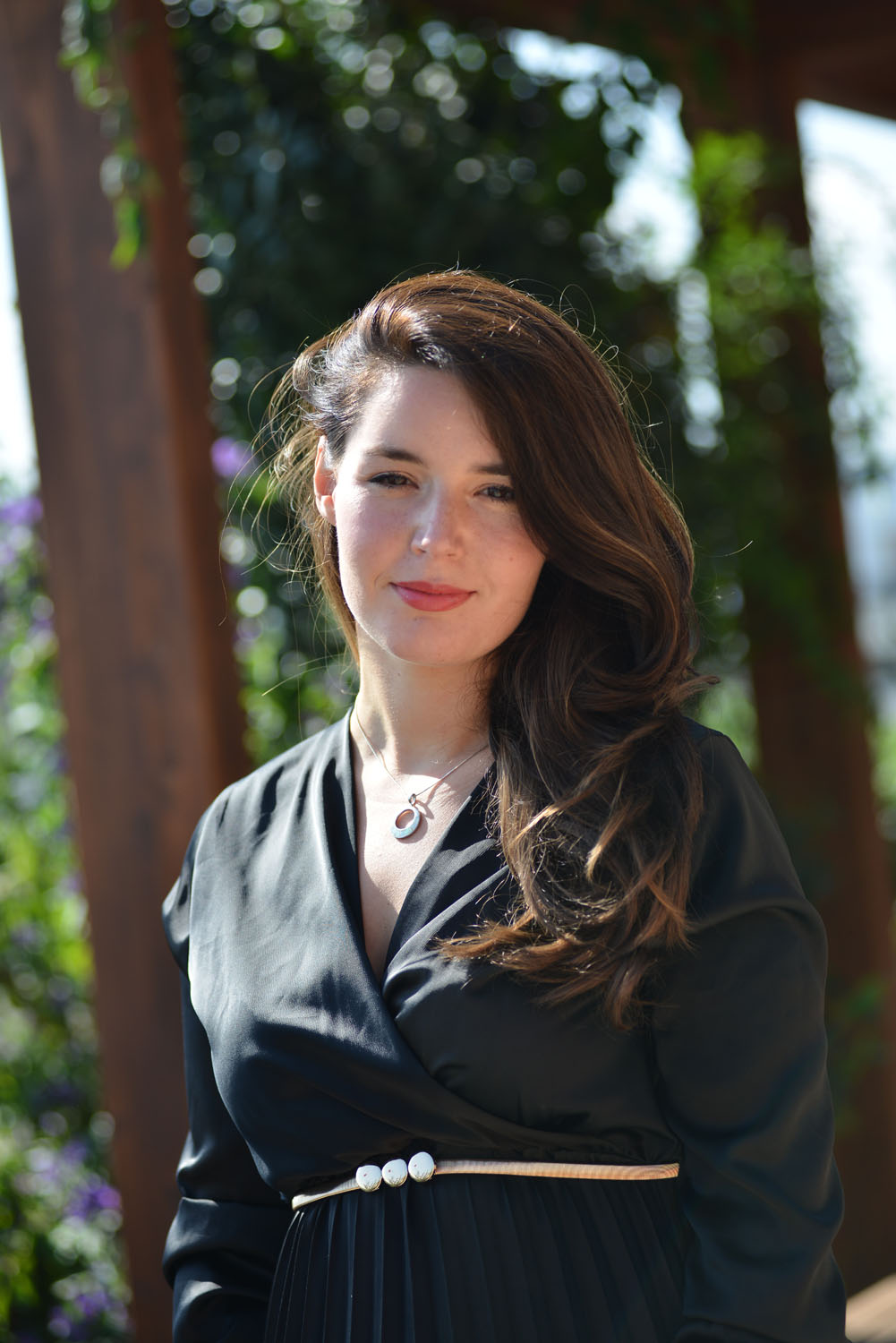 Ornela Sulçe
---
Ornela Sulçe is the Founder of Network Tribe a startup about networking within the community business, organizations and professional development. She has been working a long time in capacity building development organizing events, workshops and trainings.
She has been Head of Training Department at Chamber of Commerce and Industry Tirana, previously to that she worked as a specialist in capacity building for Civil Society organizations. She now is an expert for understanding business needs and development, expert on organizing workshops training events for companies, service providers and different organizations.
She founded Network Tribe providing international expertise for companies, organizations and startups working with some of the best European experts and bringing them in Albania and Kosovo, influencing the business community. Ornela has been collaborating with big companies such as InfoSoft Group, Raiffeisen Bank, Fushe Kruja Cement Factory, Abkons etc.
She graduated for Political Science/ International Relations at University of New York Tirana where she started her career by cofounding the first student Charity Club in Albania, building a student community and organizing 12 several fundraising events. 
Host Institution: Luminary, New York, NY. Starting in December 2019
---
Xhon Kraja
---
Xhon Kraja is an experienced Environmental Engineer, with a significant experience in international projects. He has held the position of Environmental Supervisor for more than three years for Spiecapag on the TAP (Trans Adriatic Pipeline) project in Albania, being an expert in environmental supervising, waste management, reinstatement and erosion control.
In 2015, he conducted a research study in coastal erosion, in dual collaboration between the University of Trento and the University of Genoa followed by interning for the Department of Climate and Environment in the Institute of Geosciences, Energy, Water and Environment in Tirana, Albania.
He is well versed in performing research, compiling and analyzing data, as well as project management. Mr. Kraja is an established talent in conducting site investigations by monitoring and inspecting, overseeing the operations and maintenance according to environment compliance, and building strong client/peer relationships. This environmental professional holds a BSc. in Environmental Engineering and an MSc. In Water Treatment from the Polytechnic University of Tirana
Host Institution: SKANSKA in Blue Bell, PA. Starting in December 2019