Andronira Burda
---
Andronira Burda has a background in Architecture and Urban Planning with over 9 years of experience in the private, public and academic sector. She has obtained her Architectural License in 2014 and is part of the Albanian Architects' Association.
During her career she has actively worked with well-known international architectural design studios for residential buildings, hospitality and transportation facilities, which led her to co-found in 2015, Vitru+, an architectural design studio, conceived as an experimental unit of foreign-local collaborative design projects. Ms. Burda has gained expertise in urban policies and instruments related to urban planning and the construction field, while working in the local and national government, between 2013-2017. She has been an active representative of the Ministry of Urban Development while drafting the Project for Integrated Urban and Tourism Development, in Southern Albania, in cooperation with the World Bank, and also the National Project for Electronic Issuing of Building Permits in Albania, undertaken by GoA and supported by the Regional Cooperation Council. During her professional career she has been recipients of various scholarships for attending international study and training programs.
Since 2013, Ms. Burda has been an invited academic staff, at the Faculty of Architecture and Urbanism, of the Polytechnic University of Tirana, and in 2017 she was appointed to coordinate the Professional Master Program for Restoration of Cultural Monuments for 2 consecutive years, held in the city of Korça. Currently Ms. Burda is pursuing her PhD in Architecture, Industrial Design and Cultural Heritage at the Università degli Studi di Campania Luigi Vanvitelli (Seconda Università di Napoli), Italy. Her research interests are mainly focused in reading and understanding of built environment and historic sites through the means of digital technology and digital mapping tools. She strongly believes that we can build a better future, if we can understand our past.
Host institution: Princeton University, Princeton, New Jersey, Starting in: December 2019
---
Dhimiter Peci
---
Dhimiter is an experienced, highly analytical and detail-oriented data analyst with in-depth knowledge of database types, research methodologies, statistical software and data visualization tools.
With more than 4 years of professional experience on quantitative analysis with different private and nonprofit organizations, Dhimiter by taking complex and big datasets and transforming them into user-friendly visuals, meaningful results and insights contributed driving decision making in social economic policies and also identify business opportunities that lead to products and business growth.
His career started in a data visualization and consulting firm, then jumping at Gjirafa Inc., an Albanian language search engine, a content platform, and e-commerce company which literally is digitizing the country's information, from bus timetables to a database of local businesses and venues, and beyond.
After obtaining his Master degree in Economics at the Faculty of Economy, University of Tirana in 2017, he conducted a 6-month internship, part of Albanian Sur-Place Scholarship-Project funded by World University Service, Hessen, Germany. This opened his path to an experience of more than 2 years at IDRA Research and Consulting, a leading research and development consulting agency with operations in Balkan region and beyond. As part of IDRA's quantitative team, he worked on multiple projects founded by World Bank, UNDP, Friedrich-Ebert-Stiftung, USAID, European Union and market research for private companies like in banking and telecommunication sector.
Despite the excessive experience as a data analyst on big scale projects, enrolling in different data analytics courses keeps him up to date with the latest developments in the big data world, data manipulation tools and visualizations.
---
Elirë Mançaj
---
Elirë Mançaj is an architect focused on cultural heritage, adaptive reuse and tourism development. She holds a master's degree in architecture from the Polytechnic University of Tirana. Elirë has 4 years of professional experience as a project coordinator for large-scale restoration and revitalization projects of historical city centers with Atelier 4 Architecture Studio in Albania. Her professional career reflects her strong interest in the relationship between old and new that has resulted in working within UNESCO heritage districts and archaeological sites. She has worked on a wide variety of project types focusing on urban upgrading, building restoration and adaptive reuse. During her architectural studies, Elirë participated in two courses on urban upgrading and re-vitalization of Albanian historical sites organized by Faculty of Architecture and Urbanism in collaboration with ESTP in Paris, France and HEPIA University, Switzerland.
She believes that architecture can create environments that inspire and help to understand the metamorphosis of a place by uncovering and studying its historical layers. Her design philosophy follows from the idea that every element of design must serve a certain purpose. Through careful analysis and creative thinking, she aims to create high performance buildings and sustainable architecture through integrated design. Away from the office, Elirë enjoys running and mountaineering as a way to find inspiration and creative motivation in her every day work. She loves running through new challenges!
Host institution: MSR Design, Minneapolis, Minnesota
PLACE - Projects Linking Art, Community & Environment, Minneapolis, MN
Starting in November 2019.
---
Ines Poshnjari
---
Ines Poshnjari is a digital marketing and communications professional with 7 years of experience in the private and nonprofit sector. She discovered her passion for the field in her school years, during her first collaborations as content creator and editor. Immediately after completing her master's degree, she landed her first job as a marketing manager at Mon Cheri Coffee Company.
Her dedication to continuous learning and improving has helped her obtain and develop a diverse skill set and build a professional image among peers. During her experience at PIK Creative advertising agency, she has contributed to the development and implementation of successful 3600 marketing campaigns for several well-known international and national brands as well as managed the Digital Projects Department. This experience helped her further specialize in digital marketing and online advertising.
Her latest experience was at Swisscontact, a swiss non-for-profit organization, where she worked as Communications and Digital Marketing Expert and took care of implementing and communicating innovative initiatives aimed at improving the Vocational Education and Training sector in Albania. Her main achievements include lifting the communication efforts of the organization to a professional level by applying a communication for development approach and maintaining key stakeholders informed and engaged.
Ines holds a postgraduate degree in Marketing Management and a Bachelor of Business Administration degree from the Faculty of Economics, University of Tirana. She enjoys traveling and exploring new cultures. Out of office, when the laptop is closed, Ines likes to travel, organize unique get-togethers and explore new cultures. If anyone is in need, she is always ready to help.
Host institution: Elegran, New York. Starting in December 2019
---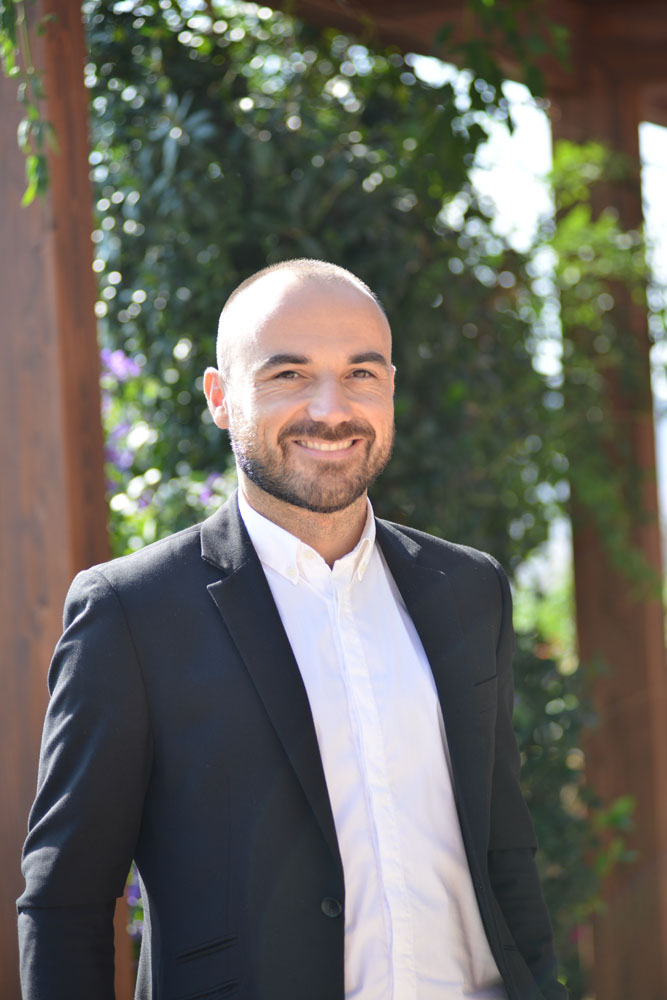 Jetlir Gjergji
---
Jetlir Gjergji is a professional architect with 10 years of experience. He is graduated at the Polytechnic University of Tirana, Faculty of Architecture and Urban Planning and holds a Master's Degree in Spatial Planning at Polis University. His focus is in the field of sustainable urban development and he remains fascinated by the new trends of sustainable design in architecture. He has diverse work experience, starting with his career at Knauf in 2009 as a technical consultant when he expanded his knowledge in sustainable building design and innovative techniques in construction. Also Jetlir has been part of public sector where he has raised his sensitivity for the need of sustainable urban development, and among them we can point out being head of urban planning office at Shengjin Municipality, director of Aluizni Lezhe, adviser to the minister at the Ministry of Education Sport and Youth and lately as director for drafting and feasibility of projects. During all these years he hasn't stopped working as an architect in civil projects and he has a rich portfolio of works and designs when beside his aesthetic performance, you can easily notice his accuracy and care for nature and environment.
Host Institution: Why Architecture Workshop, Inc, New York, NY. Starting in November 2019
---
Lavderim Hoxha
---
Lavderim Hoxha has finished his Bachelor and Master of Science studies for Finance and Accounting at the University of Tirana, Faculty of Economics.  He has a 5 years' experience in Travel and Tourism industry working at Landways International a leading tour operator in the region and beyond for Asian Market. 
He has managed a portfolio of Asian clients coming from the biggest travel companies in Japan and South Korea. Mr. Hoxha has conducted successful B2B meetings in Asia, negotiations with the most prestigious hotel brands all over Europe and marketing campaigns that consistently delivered positive outcome. In addition to expand the destination for Asian clients in Europe, Mr. Hoxha was part of the project of Korean Air to start first Charter flights from Seoul to Caucasus region. He is an enthusiastic mountaineer, marathon runner and chess player. 
Host Institution: TravelEdge, New York. Starting in November 2019.
---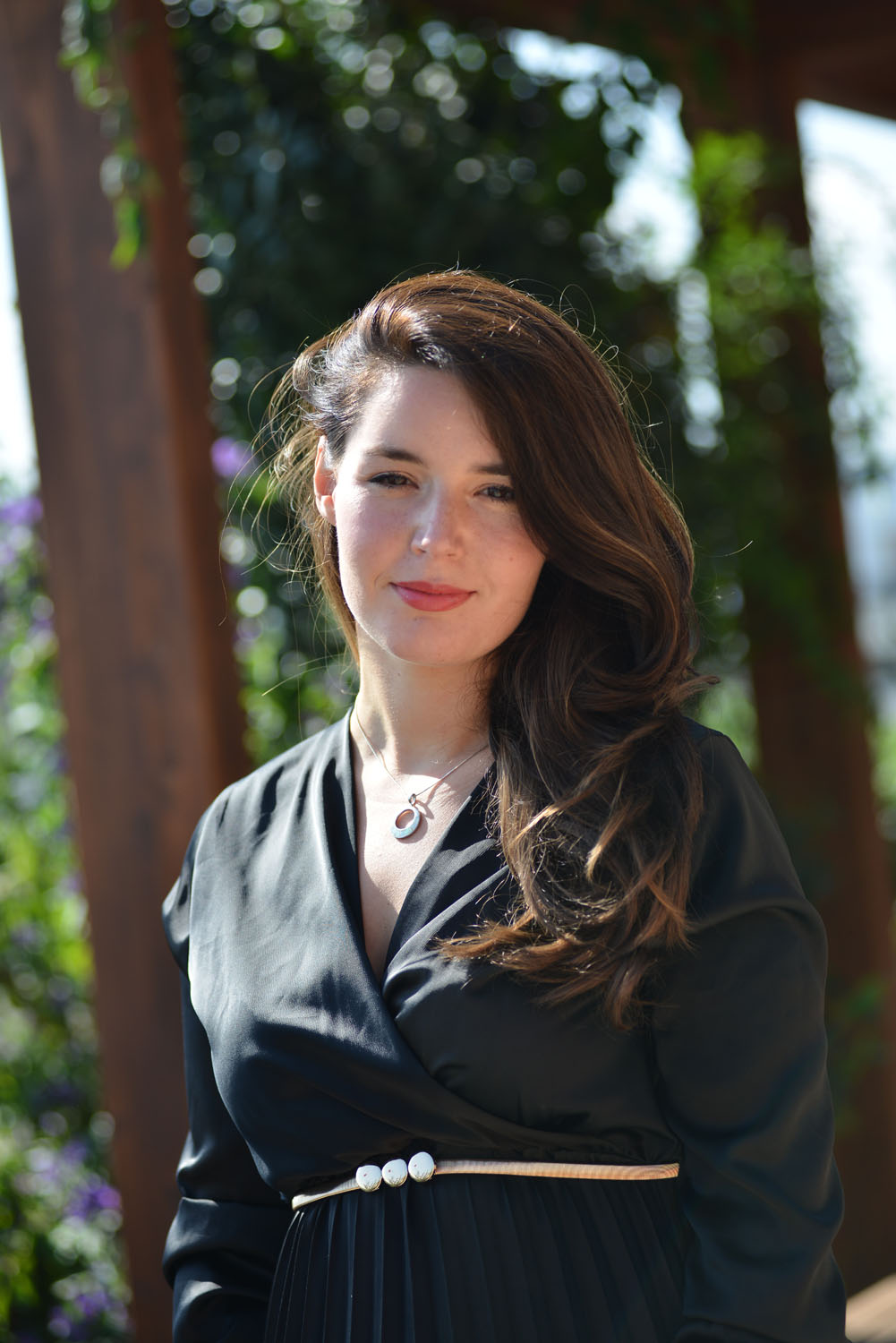 Ornela Sulçe
---
Ornela Sulçe is the Founder of Network Tribe a startup about networking within the community business, organizations and professional development. She has been working a long time in capacity building development organizing events, workshops and trainings.
She has been Head of Training Department at Chamber of Commerce and Industry Tirana, previously to that she worked as a specialist in capacity building for Civil Society organizations. She now is an expert for understanding business needs and development, expert on organizing workshops training events for companies, service providers and different organizations.
She founded Network Tribe providing international expertise for companies, organizations and startups working with some of the best European experts and bringing them in Albania and Kosovo, influencing the business community. Ornela has been collaborating with big companies such as InfoSoft Group, Raiffeisen Bank, Fushe Kruja Cement Factory, Abkons etc.
She graduated for Political Science/ International Relations at University of New York Tirana where she started her career by cofounding the first student Charity Club in Albania, building a student community and organizing 12 several fundraising events. 
Host Institution: Luminary, New York, NY. Starting in December 2019
---
Xhon Kraja
---
Xhon Kraja is an experienced Environmental Engineer, with a significant experience in international projects. He has held the position of Environmental Supervisor for more than three years for Spiecapag on the TAP (Trans Adriatic Pipeline) project in Albania, being an expert in environmental supervising, waste management, reinstatement and erosion control.
In 2015, he conducted a research study in coastal erosion, in dual collaboration between the University of Trento and the University of Genoa followed by interning for the Department of Climate and Environment in the Institute of Geosciences, Energy, Water and Environment in Tirana, Albania.
He is well versed in performing research, compiling and analyzing data, as well as project management. Mr. Kraja is an established talent in conducting site investigations by monitoring and inspecting, overseeing the operations and maintenance according to environment compliance, and building strong client/peer relationships. This environmental professional holds a BSc. in Environmental Engineering and an MSc. In Water Treatment from the Polytechnic University of Tirana
Host Institution: SKANSKA in Blue Bell, PA. Starting in December 2019
Aurora Birbilaj
---
Ms. Aurora Birbilaj has a diverse professional experience ranging from private corporations, to public entities and civic society. Ms. Birbilaj worked as a project manager with many youth organizations in Albania and Sweden. During her career, she faced systemic problems, which drove her towards looking for new non-conventional solutions. For this reason, in addition to her BSc and M.Sc in Finance and Accounting from University of Tirana, she pursued M.Sc. in Business Administration and M.Sc. in System Dynamics in Sweden, as an Erasmus Mundus Scholar. Upon her return to Albania, Ms. Birbilaj went further to explore project management and work dynamics from a different angle and worked for private corporations in construction and banking. Ms. Birbilaj believes that in order to drive societies towards sustainable change, we need to change minds and we can only do that by changing the education system towards teaching curiosity, human values and a sense of commitment. Interests: Education, sustainability, project management, societal change, gender equality, food (in) security.
Host Institution: StartEd, New York, NY. Starting in December 2018
Executive Education Program: Leading Product Innovation, Harvard Business School, Cambridge, MA
Aurora Puriqi
---
Ms. Aurora Puriqi has finished her Bachelor and Master studies in Hydro-technical Engineering at the Polytechnic University of Tirana in 2016. During the first year of her career, she conducted a 6 months internship at Fichtner GmbH and Co in Germany, as a scholarship holder of German Business Internship Program for Western Balkan Countries as well as a 5 months research project as an invited visiting student at ETH University in Zurich. After getting back to Albania, Ms. Puriqi started working for GIZ (The Deutsche Gesellschaft für Internationale Zusammenarbeit), firstly as an intern at the Integrated Solid Waste Management Project and later on as a Junior Expert at the Energy Efficiency Project.
Host Institution: SKANSKA in Boston, MA. Starting in December 2018
Executive Education Program: Negotiation and Leadership Managing Complex Technical Projects, Harvard Law School, Cambridge, MA
Andon Qirushi
---
Mr. Andon Qirushi has over 7 years of working experience as a civil engineer. He is currently an employee of Mane TCI Construction Company since 2015, in charge of several assignments such as project management, quality assurance, contract implementation monitoring, new project analysis etc. Furthermore, he has been a professor at Metropolitan University in Tirana. He owns an Engineering Bachelor's Degree from Swansea University in UK and a Master's Degree from University of Bologna in Italy.
Host Institution: DPR Construction, Phoenix, AZ. Starting in January 2019
Executive Education Program: Leading Change in Complex Organizations, MIT, Boston, MA
Edian Mece
---
Mr. Edian Mece is a young architect, urban planner and urban enthusiast. He is currently working at the Urban Planning Department at the Municipality of Tirana. His professional experiences include working as an architect in Milan, Italy and Tirana, Albania before starting working the public sector. A strong advocate of public space, he is also an invited professor at the Faculty of Architecture at the Polytechnic University of Tirana. Mr. Mece has been dealing with planning and design at different scales, having worked in the Tirana General Local Plan, Tirana 030, and various urban design projects. He is extremely passionate about architecture and urban planning and is currently exploring innovative and sustainable approaches to modern urbanism.
Host Institution: Civic Design Center, Nashville, TN. Starting in January 2019
Executive Education program: In process
Gentian Xhaxhiu
---
Mr. Gentian Xhaxhiu has attained a Master Degree in "EU Business Law" and has successfully completed the Annual Programme of the School of Political Studies of the Council of Europe. He holds an Executive Diploma from the School of Public Affairs of Paris (Sciences Po) in Management and Public Policy and has successfully completed the Annual Executive Program of the International Centre for European Studies (Berlin). As of 2011, Mr. Xhaxhiu has covered many duties within the Albanian public administration and is currently Head of Unit for Territorial Cooperation in the Ministry for Europe and Foreign Affairs, in charge for the coordination of the regional cooperation Programs funded by the European Union. He is a lecturer in the School of Public Administration, delivering the modules related to EU funding, team building and public speaking.
Host Institution: YIVO Institute for Jewish Research, NYC, NY. Starting in December 2018
Executive Education Program: "Emerging Leaders" by Harvard Kennedy School, Cambridge, MA
Joli Delimeta
---
Ms. Joli Delimeta is an electrical engineer, currently in charge of Solaron shpk, a local solar EPC she founded in 2015 to help business and industry reduce their electricity expenses by installing a photovoltaic system. Apart from her expertise in renewables, she is also an energy auditor and, through the same company can undertake ESPCs – energy savings performance contracts. Past working experiences include: design and implementation of distribution power systems in commercial and industrial buildings, deployment of a mobile communication network, and retrofit of data and combat systems in navy ships. She has vast experience in managing engineering projects. She likes to read on psychology, is passionate about the outdoors, and finds hiking and photography an excellent way to detach from her work at the office or on site. Ms. Delimeta earned her Bachelor of Engineering at Dalhousie University in Halifax, N.S., Canada in 2008.
Host Institution: SunPower Corp. in Richmond, California. Starting in January 2019
Executive Education Program: Product Management, UC Berkeley, Berkeley, California, PMP Exam Training & PMP Exam, San Francisco, CA
Zerina Bruci
---
Ms. Zerina Bruci started her career as part of the Ministry of Economy in shaping the framework for the first special Economic Development Areas in Albania. She has served as a Country Coordinator for the Center for International Development (CID) at Harvard University for the project "Building the Capability to Implement a Growth Strategy in Albania". Lately, Ms. Bruci has been involved in the field of innovation and innovation policy. She has been a CEMS consultant in Ernst and Young, Düsseldorf, Germany and is the author of the study "The Triple Helix Model of Innovation: The opportunities and challenges for Albania" in collaboration with GIZ, Albania. Ms. Bruci holds a double bachelor degree in Economics & Business Administration with the highest Distinctions and MSc in International Management from the University of Cologne (Germany) and Vienna University of Economics and Business (Austria), as a DAAD scholarship holder. She is a motivated and driven young professional committed to advance her expertise in the field of innovation and economic development and contribute to Albania's development.
Host Institution: Plug and Play, Silicon Valley, CA. Starting in November 2018.
Executive Education Program: A Cutting Edge of Development Thinking, Harvard Kennedy School, Cambridge, MA
Denis Cenaj
---
Mr. Denis Cenaj, is a Network Security Engineer with over 9 years of work experience on private sector. Graduated from Polytechnic University of Tirana in Computer Engineering he has participated in various international programs including DAAD Software Engineering, Computer Science and Research Cooperation program in Bansko Bulgaria 2013. He started his career at ABCom offering solutions and support for business grade clients. In 2014 he joined Teleperformance Albania (certified best place to work 2018) as an IT executive, directly involved in IT security and technical integration of IT infrastructure with other world class, fortune 500 companies. Being very passionate about technology and innovation and with a proven track record of excellent and successful small projects with companies and not limited to Europe and US, he founded Netsapiens INT, an innovative, B2B focused, managed service provider offering IT security solutions and support to companies globally. He believes that the best strategy for Albania to further succeed and develop is to follow the Estonian approach in becoming a hub of technology and innovation. Denis enjoys most of outdoor activities like hiking, skiing and team sports.
Host Institution: DPR Construction, Orlando FL. Starting in June 2019
Edon Simaku
---
Mr. Edon Simaku is a target-oriented professional with a broad experience in international sales, market analysis, risk management, energy efficiency and renewable. He has studied Sciences of Economics in Greece and has been working in different companies and environments ever since. Some of those experiences consist in energy audit systems especially to HVAC and Renewable on National Project Facilities, Technical Standards and Specifications. Others are related to Master Planning, feasibility concept, cost and tariff calculations. MIP Professional Internship Program is the next step to further enrich his skills and develop his career.
Host Institution: ABB Corporate Research Center in Raleigh, North Carolina and Windsor, Connecticut. The center delivers leading-edge technologies and innovative solutions to ABB power and automation businesses.
MIP will provide an opportunity not only to expand my knowledge, as well as to convey the experience gained in the USA to KESH and therefore also in Albania.
Kestrina Ramallari
---
Mrs. Kestrina Ramallari is a financial analyst with extensive experience and management skills. After obtaining a Master of Science in Financial Markets and Banking, she worked for a diverse range of important institutions in Albania, until she decided to be part of a governmental institution. Working as a financial expert at the Albanian Investment Development Agency (AIDA), has given her a great deal of experience and helped for better understanding the foreign markets and the dynamism these markets offer. During her years in this job, she has successfully served some important foreign investors that have had a prodigious impact in the economy of the country. Apart from the experience in the financial markets, Ms. Ramallari has developed her managerial and analytical skills in European Policies. She successfully completed a 4 months executive training program at École Nationale d'Administration (ENA) in Paris and Strasbourg and was one of the top five selected public servants who earned the right to attend an Executive Education Program in Management and Public Policy at SciencePo in Paris and College of Europe Bruges. Kestrina's varied background in accounting, university teaching, risk management, public policy and public governance, provided the perfect foundation for a financial analyst. When she isn't working, Kestrina donates much of her free time to several outdoor activities. She enjoys her leisure time by indulging a fascination with bicycle through forests and loosing herself in the world of books.
Host Institutions: AON, Miami, Florida. Starting in June, 2019
Klaudia Cenomeri
---
Highly driven and passionate architect with a high level of creativity, Ms. Klaudia Cenomeri is graduated in Architecture and Urban Design at Polis University, Tirana (Albania). Staying always in the design field she experienced working in diverse architectural, sustainable and interior projects.
She started working as part of the team for the renovation, extension and interior project of Bank of Albania headquarters in Tirana, being part of the design team and the supervising team during the construction process. Working next to a professional team of engineers and designers for all stages of the project gave her the opportunity to further develop her skills as a young professional.
After she completed her work in BOA, she started to work on a private studio where approached design at a different level, preparing architectural designs for the full completion of commercial, public and residential projects, creating a closer approach with the market. Being always challenging to herself she worked in Abetenim (Ghana) as a project supervisor for a sustainable prototype of a school project, where experienced humanitarian design and sustainable building techniques working also alongside the local community. Recently she took the initiative to create a new office focused on interior design and innovation space planning.
Always looking for a balance she believes an architect should try to think innovatively and about where to look for solutions.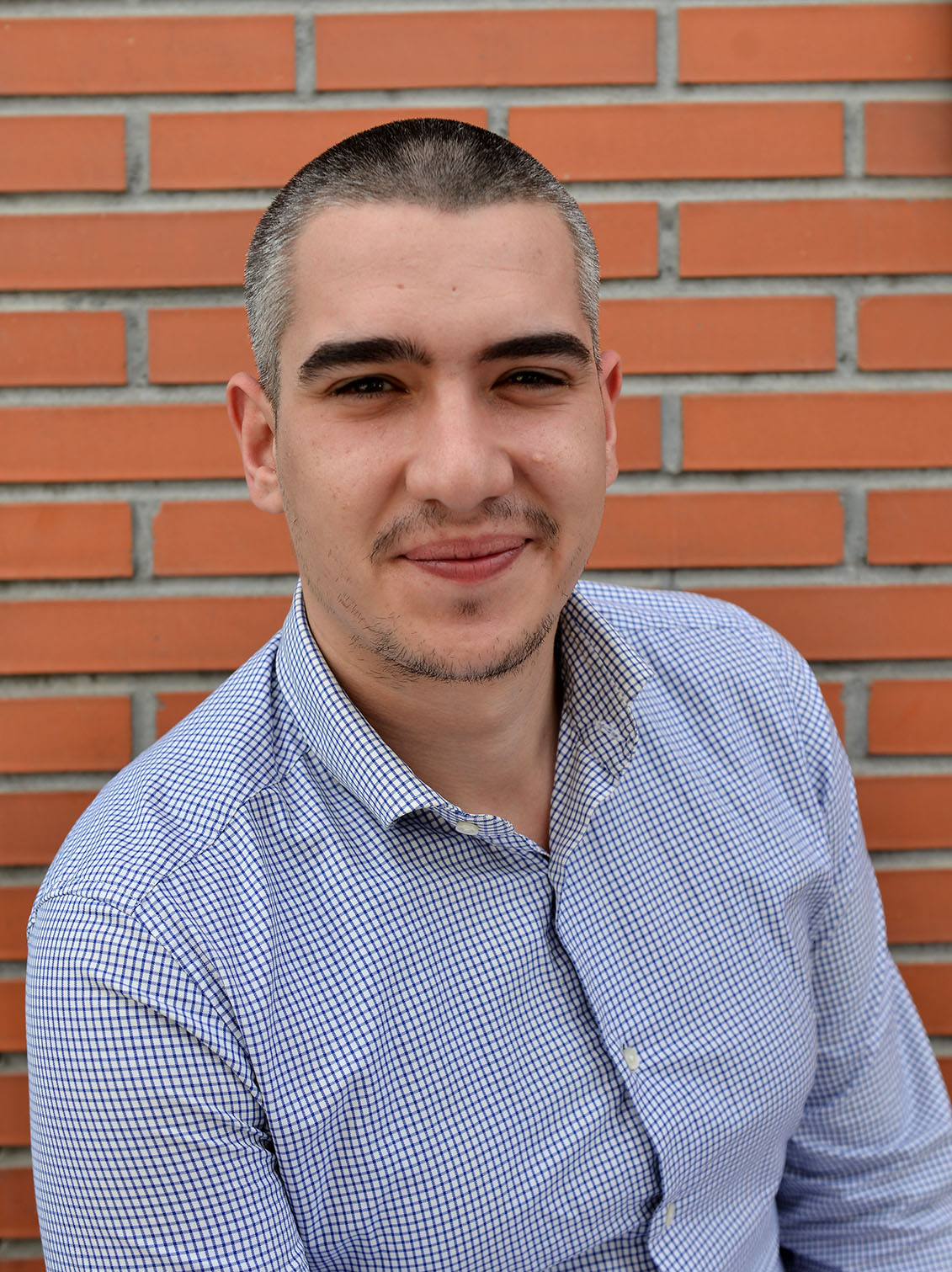 Klevin Delimeta
---
Mr. Klevin Delimeta finished his Bachelor studies in Computer Engineering at Epoka University in 2015. During his studies he volunteered at Njerez te Humbur organisation on creating their Database Management System. Furthermore, he joined Tibo IPTV company where he advanced his abilities on Software Engineering and acquired experience on IPTV's infrastructure. During his time at Tibo he also was a part-time professor at Leonardo Da Vinci Educational Center where he held programming courses. These courses enforced and further crafted his engineering skills. Following Tibo he then joined Communardo GMBH as a Software Engineer, which is his most recent position where he developed and maintained different apps for Atlassian Cloud and Data Center ecosystems.
Host Institution: Inbenta, Foster City CA. Starting in June 2019
Rezarta Kadaifciu
---
Rezarta Kadaifciu is a Software and App-i Developer with 5 years of experience in IT private sector.
Rezarta completed her Ph.D in Computer Science at the University of Natural Science in Albania. She also holds a master's degree in "Economic Informatics". Rezarta started her career working for Wolters Kluwer and Find Limited. This led her to the world of software development. She has since worked with several global companies, including Corvallis (Italy) and Lufthansa Industry Solution (Germany). These have increased her capacity to work with a variety of disparate technologies and programming languages, including TIBCO, Java, and Cobol. Indeed, she was ostensibly one of the first female TIBCO developers in Albania. She currently remains certified in TIBCO Administration and Integration Boot Camp, being able to provide her services to clients like HAMBURG SUD.
She is currently leading IT initiatives (both software development and big data management) at RAD Science in a full-time capacity, as well as working with Richard D. Roberts, Ph.D (Co-Founder at RAD Science, Principal Scientist at Aspiring Minds, Author of a dozen books) on test content for European markets.
Having worked with so many foreign companies Rezarta has learned the importance of cross-cultural competence (coincidentally one of several competence assessments RAD Science is moving beyond prototyping). It does not hurt that she is also highly proficient in the Albanian, Italian, Spanish, English and German languages.
Host Institution: RAD Science Solution, Philadelphia PA. Starting in June 2019
Brunilda Kosta
---
Ms. Brunilda Kosta is a lecturer in the Faculty of Economics at the University of Tirana in Albania. With over 4 years of working experience, Ms. Kosta is involved in applied research projects funded by national and international donors with focus on business environment, hidden economy, informal employment, corruption and good governance, public-private dialogue, etc. She holds a M.Sc. in business administration from the Faculty of Economics, University of Tirana and is currently pursuing her Ph.D. at the same university.
Host Institution: Researcher at Center for Strategic and International Studies (CSIS) in Washington D.C. Ms. Kosta was involved with the CSIS Project on Prosperity and Development and during her 6-month working experience she was able to be the author and co-author of several research papers.
Conducting extensive research on international development furthered my knowledge and widened my areas of interest. A profound leap in my professional career.
Erind Ndoj
---
Mr. Erind Ndoj is a Civil Engineer with experience on a range of construction projects with more than 14 years as a field engineer, supervisor, designer, and manager. He is skilled in AutoCAD, Construction Engineering, Transportation Engineering, Heavy civil construction, Construction management etc. Mr. Ndoj has a Master's degree in Civil Engineering, Transport Infrastructure from the Polytechnic University of Tirana.
Host Institution: SKANSKA USA involved particularly with the construction of a new bridge in Boston, Massachusetts
If offered a development program to improve your professional skills and your language skills, to travel in another country, to experience another culture – don't be afraid! Jump in and enjoy the trip. You will be changed, developed, improved.
Olta Prifti
---
Ms. Olta Prifti is an IT expert with over 8 years of work experience on both public and private sector. During 2010–2017 she has been in different IT positions in the Ministry of Finance, initially as a specialist and then promoted as the Director for the Information System and Technology. She has hands-on expertise in information and technology management policies and supporting modernization and extension of the Albanian Government Financial Information System. Ms. Prifti holds a Master's of Science Degree in Economic Informatics from University of Tirana. Upon her return she was hired by a private informatics company.
Host Institution: ESET, San Diego, CA. During her 6-month working experience as IT Project Manager, Ms. Prifti leveraged expertise in software architecture, numerous programming languages and technologies, SDLC methodologies etc. Furthermore, she was able to pursue Project management certifications including the Project Management Professional (PMP) and Certified Scrum Master (CSM).
The AADF Professional Internship Program gave me a willingness to get out of my comfort zone and explore the project management field in greater detail as well as develop new transferable skills
Valbona Seranaj
---
Ms. Valbona Seranaj is an Architect with a background in architecture, urban planning, real-estate evaluation. She has over 14 years of professional working experience in sustainable architectural/urban design, in both public and private sector. Her diverse experience includes projects ranging in scale from a civic building/block to the region. With a particular interest in Green Building, she is certified in Building Energy Audit and Environmental Impact Assessment. Ms. Seranaj holds a Master of Architecture Degree from Polytechnic University of Tirana, Faculty of Civil Engineering.
Host Institution: Architect at The Eisen Group ( TEG ) in Washington DC. At TEG, Ms.Seranaj was involved in master planning and mixed-use/ Transit Oriented Development (TOD) projects. During her professional internship, she has completed advanced post graduate studies at University of Maryland on Urban Planning and Historic Preservation.
I strongly believe that the impact of this program is great. It provides you with extra capabilities and necessary skill to become a leader and effect future change.