Cohort Spring 2022 - 2023
Adorata Qatipi
---
Adorata Qatipi is a tech enthusiast with proven experience in both the financial and technology sectors. She graduated in Business Informatics from the University of Tirana and for the last 8 years has been professionally contributing to the private sector in Albania and Kosovo.
Adorata started her career working for Procredit Bank, part of the German development-oriented financial group including roles in Albania and Kosovo. During her years working in the banking industry during times of digital transformations and other cashless innovative solutions, she gained a deep understanding of the financial sector and developed her skills in areas such as customer relationship management, risk management and business product development. She then transitioned to a role as a consultant for Facilization, a service and software development company where she worked for an additional two years.
Her expertise in the company involved, among others, supporting and maintaining two intricate and important systems utilized by a major bank in Albania: a credit reporting system and an international reporting system of payments. These projects have helped her develop a diverse skill set in software development, project management and problem-solving skills.
Adorata is a committed and aspirational person, and her desire to grow and have an impact in the community has led her to also investigate entrepreneurship and start-ups through participating in entrepreneurial and innovation initiatives in Albania. She enjoys being active outdoors, traveling and exploring new cultures.
Host Institution: AEGIS Hedging Solutions LLC, Houston.
Blerta Peta
---
Blerta is a professional of international development, with a multidisciplinary interest in the issues of youth employment, migration, gender equality and social inclusion, education and technology. For the last five years, she has been engaged as Intervention Manager for Career Guidance and Intermediation for the Swiss organization Helvetas, implementing the youth employment project RisiAlbania, having previously worked in the private sector.
Following her engagement with Career Guidance development in Albania, Blerta has been certified as "Global Career Development Facilitator" and is the co-founder of the Albania Career Development Association, a non-profit organization that advances education and practice in career counselling and career development. She recently graduated with a Master's degree in International Development at SOAS, University of London where she dedicated her thesis to the topic of "Migration and development in Albania". In addition, Blerta holds a Bachelor of Science degree in Computer Science by University of New York, Tirana.
Since 2013 Blerta is an active member of the Internship Programme of German Business for the Countries of Western Balkans, a regional network of more than 800 young and seasoned professionals, building and nurturing a culture of professional, cross-border exchange.
Brikena Petritaj
---
Brikena Petritaj is a professional Educator with over 14 years of experience in the field of TESOL. During her career she has had the privilege to work with a myriad of students of different age groups and backgrounds. She holds a degree in British and American Studies from the Faculty of Foreign Languages, University of Tirana. Furthermore, her ongoing desire for professional growth and her inclination to master new theories, concepts and techniques made her move to England in 2013 where she earned a Master of Arts in Applied Linguistics and TESOL.
Her areas of expertise beside teaching, include: Syllabus and Curriculum Design, Assessment, Language Teaching Management and Business English. During her long career Brikena has also helped a great number of students in preparation for different international examinations such as IELTS, TOEFL and SAT, and she takes pride in knowing that most of her students currently study in some of the prestigious universities around the world.
Although her education focus is mainly in the field of linguistics and teaching, her professional career is also enriched by different experiences as a Trainer. Brikena has served as a teacher trainer helping other fellow teachers from different cities of Albania in learning and implementing new updated methodologies and techniques in their classrooms. She has also been a co-trainer for professional development courses on Dynamic Presentation Skills and Collaborative Problem Solving with Credins Bank employees.
Brikena loves and is passionate about her profession and she firmly believes that education is one of the main pillars for the development of a civilized society. However, after many years dedicated to teaching she would like to broaden her skills in educational marketing and recruitment.
Host Institution: United Planet, Boston, MA
Esma Haka
---
Esma Haka is a data analytics professional specialized in marketing data analytics. Relying in her skills in statistical data analysis, data modelling and visualization tools, she converts data into actionable insights by predicting and modelling future outcomes.
She holds a bachelor's degree in business informatics from the Faculty of Economy, University of Tirana. Upon completing her bachelor's degree, Esma pursued a master's degree in Information Systems at Lund School of Economy and Management in 2018.
She has 4 years of working experience in the telecommunications industry. Starting her career as a business improvement management analyst helped her develop the business acumen. In the last 3 years she has worked as a marketing data analyst where her main focus has been analysing and manipulating datasets in order to draw valid inferences among data and present them successfully in order to drive data-driven decision making.
Esma is continuously curious about latest technology trends and keeping up to date by attending several trainings. Other than that, she enjoys exploring the nature and other cultures.
Host Institution: Skanska USA Building, New York, Starting in December 2022
Eva Çota
---
Eva Çota is marketing enthusiast with an experience of over 10 years in various fields. Eva is founder of AEL – Academy of European Languages, a language school founded on October 4th, 2013 and based in Tirana. AEL helps young children learn foreign languages through an entertaining and engaging methodology which enables them to drive better results, enjoy the process, and develop important life skills for the future. In 2021 the school was awarded "Social Bright Mind 2020" by the Chamber of Business for impactful contribution in education. Eva is also founder of Peter Pan Kids Travel, the first travel agency for kids in Albania.
Eva holds Bachelor and Msc in English Language Teaching from University of Tirana and Professional Master in Marketing and Strategy from Polis University. Before AEL, early in her career Eva has held the position of B2B sales manager in an international bookshop for three years, where she improved her skills through trainings and extensive experience in sales, market research, marketing and communication. Later on, while working on growing her start-up, she has worked for two years for a government organization, the Agency for Research, Technology and Innovation, where she gained experience in research project management.
What is more, Eva has received numerous trainings in education, entrepreneurship, marketing which have enriched her skills and have enabled her to participate in different projects. After being awarded the first prize with a new project in an entrepreneurial project, she won one-to- one mentorships from international experts through Swiss EP (Swiss Entrepreneurship Program). They were up-to-date and insightful trainings and mentorships on marketing, including content marketing, digital marketing, SEO, trend and design thinking, mapping strategies, strategic planning, fund raising, investments, etc.
She has given back to the community by contributing as a mentor and facilitator for young entrepreneurs and by helping them start and grow their start - up. In 2022 Eva was nominated and shortlisted in the "40 under 40" project by BLOconomy, a project which aims to promote successful entrepreneurs in Albania, Kosovo and North Macedonia.
As a marketing, education, and life enthusiast, Eva is a life-long learner and always ready to embark on new and exciting journeys.
Host company: Gongos LLC, Detroit, MI.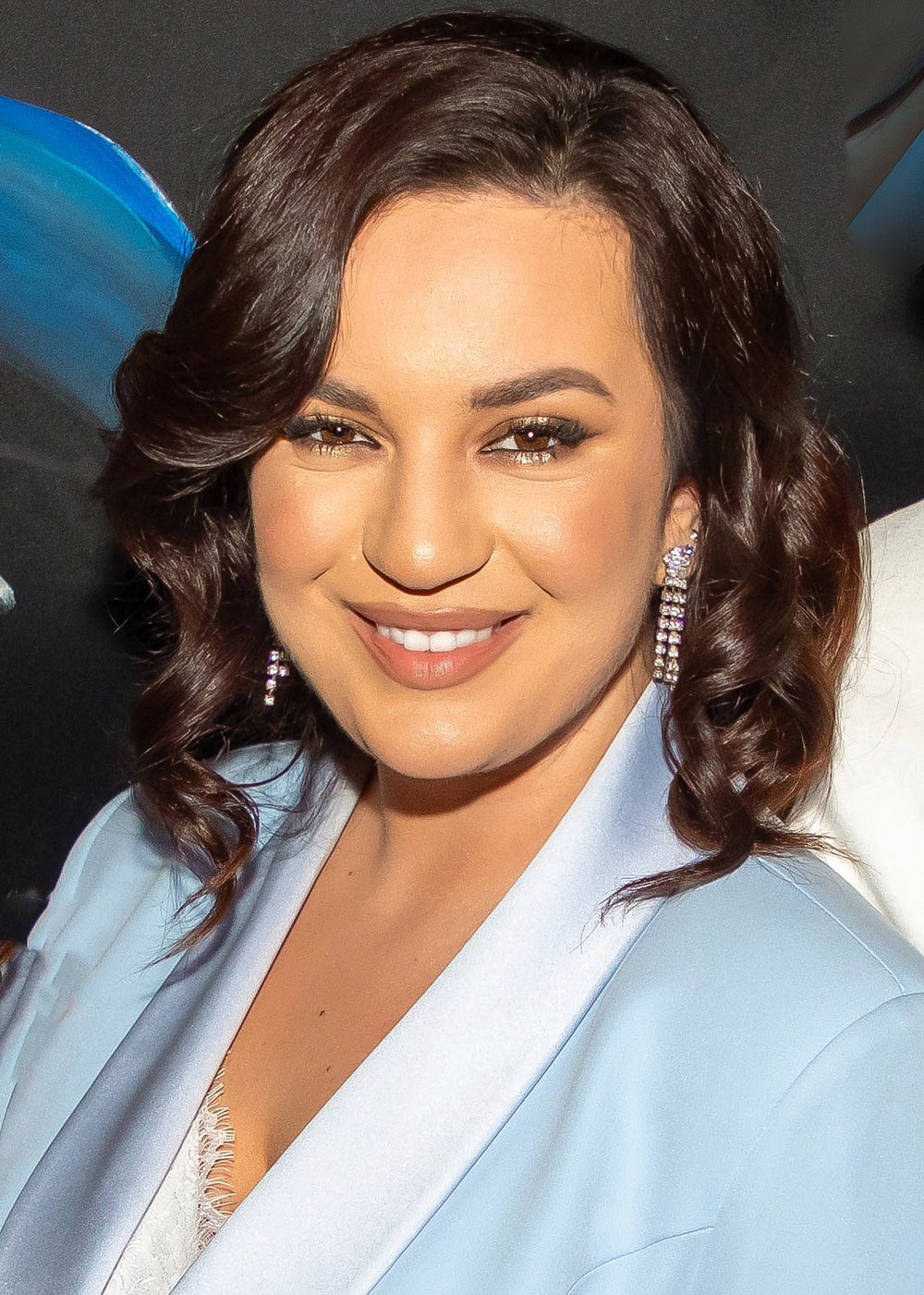 Gerta Doci
---
Gerta holds a bachelor degree on "Information Technology" and also a master's degree in "IT Project Management" at "Barleti" University in Tirana. She started her career as a customer service in a well known Fin-Tech company and her growth has been demonstrated through years as she later was part of the operations and marketing department. A person who is always eager to learn and challenge herself to grow she started a new position as an IT project manager in one of the biggest software engineering companies in Tirana. In this role she was able to improve more her critical and strategic thinking due to unexpected situations happening in different projects.
Also, she managed to motivate and keep the team focused on their important tasks and deadlines, always aiming quality solutions in the end!
Her biggest passion is photography where she was also one of the winners of a photography contest organized by OSCE in Albania.
Host institution: Altaeros, Boston, MA
Sheila Shehu
---
Sheila is a cybersecurity enthusiast with several years of professional experience in Information Technology.
She holds a Master of Science degree in Network & Cybersecurity from the Canadian Institute of Technology, as well as various certifications in the field. During her bachelor's degree studies, she completed a workshop program in Portugal for Teaching and learning in Special Education with Information and Communication Technologies.
After graduation, she participated in the Cybersecurity Forum Initiative to provide Cyber Warfare awareness, guidance, and security solutions to the US Military, Commercial Interests, and International Partners through collaboration and education.
Sheila is interested in the public sector, where she can contribute through innovation and technology. She joined the Albanian State Police Department of Information Technology as an IT specialist, and security officer for international law enforcements. She was also in charge of the EU's web training platform for law enforcement education and awareness.
Throughout her career, Sheila has been part of various conferences, and projects aimed at implementing new cybersecurity features and security measures. Sheila is always looking for professional advancement and foreign expertise to apply in her home country of Albania.
Uendi Daja
---
Uendi Daja is a young architect with a diverse background in architecture. She holds a master's degree from the Polytechnic University of Tirana, Faculty of Architecture and Urbanism and has actively contributed to several architectural projects in Tirana during the last 5 years.
She bootstrapped her career as a Junior Architect right after graduation. She has worked in an architectural practice in Tirana in a highly dynamic, fast-growing environment and was quickly promoted to Senior Architect. Uendi oversaw several large-scale architectural projects, and in addition to her day-to-day involvement, she has also actively contributed in other additional endeavors as a freelance architect.
She has been involved in various projects, including residential buildings, villas, multistorey buildings, retail spaces and interior design. Her areas of interest include renovations, analyzing urban instruments, understanding the built environment and mixing old architectural patterns with new paradigms and guidelines. Uendi has also participated in a variety of workshops, conferences, architecture competitions and design codes. This key knowledge and first-hand experience that she has gathered during her studies and work, helped shape her career and master different architectural disciplines. This background has not only helped her grow professionally, but it has also helped her understand the key principles of leadership, humility, and being open-minded in an ever-changing dynamic built environment. Uendi is always eager to grow and improve herself, and in search of new and exciting challenges, MIP Program is the next step in her career.
Xhafer Rakipllari
---
Xhafer is a highly skilled communication professional with a focus on higher education. He is a Certified Career Counsellor, an accomplished lecturer, and a tech enthusiast with over a decade of experience in universities, NGOs, media and European Union projects. He has studied and conducted research in Sweden, Germany, and France and has held several managerial positions in universities and organizations in Albania.
His dedication to helping others at various stages of life sparked his interest in working in higher education. He found that career counselling aligned best with his desire to empower students through continuing learning and he enjoys delivering innovative interdisciplinary programs. This led him to become a certified Global Career Development Facilitator (GCDF) instructor.
Xhafer is also the Co-Founder and Executive Director of the Albanian Career Development Association (ACDA), a growing community of professionals who share a common interest in career guidance and a desire to promote its ability to positively impact the lives of all Albanians.
Committed to lifelong learning, Xhafer is always seeking new ways of doing things and stays up-to-date on current and future trends in his professional areas. His background includes volunteering with organizations fighting plastic pollution, reading, translating literary works, and managing university sports organizations.
Host institution: Employer Engagement and Career Design Center, Northeastern University, Boston, MA